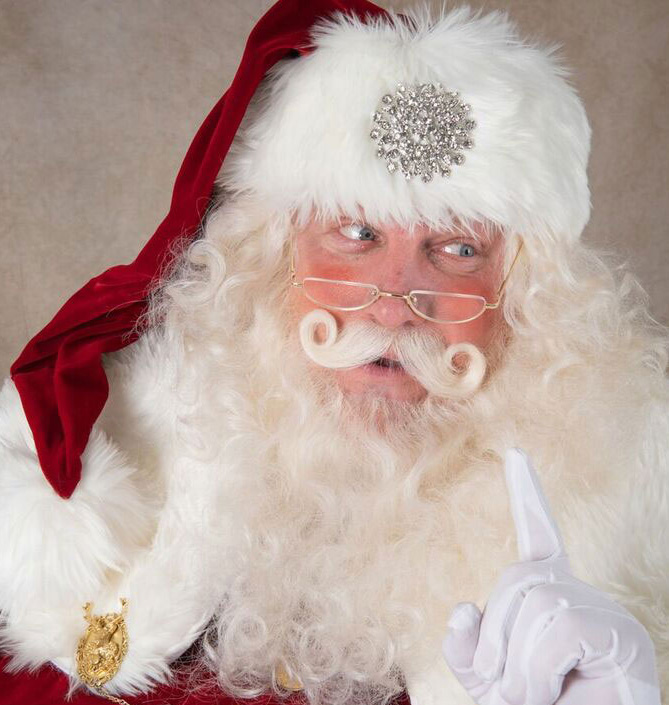 Santa Doug Eberhart has been portraying Santa Claus for 42 years. He started his acting career in Massillon, Ohio at Washington High School and began as Santa when he was 14 years old. His mother Sandy made his first Santa suit out of an XL men's pajama pattern. Doug began by doing "Santa gigs" for friends and neighbors and worked his way into doing home visits. Being a large football player, (offensive center) Doug continued his passion for playing Old Saint Nick through his college years at Princeton University where he graduated in 1985.
Upon graduation, Santa Doug moved to Charlotte, NC and continued his portrayal up until this day. He has entertained over 20,000 children and adults. He is a member of IBRBS, Santa USA and prefers to use a designer beard due to his work in the medical field. Being a Designer Bearded Santa has not slowed down Santa Doug's business. He has been Santa Claus for TV commercials, The Carolina Panthers, Department stores, Grocery Chains, numerous corporate parties and hundreds of home visits.
Santa Doug has gone to numerous Santa schools and classes including the C.W. Howard school. He fills his schedule with about 75 gigs per season. Santa Doug is known for wearing numerous Santa outfits that are beyond the traditional. Many of his outfits are based on vintage postcards and drawings. You can see some of his collection at rentasanta.com under the photo section, his personal website.
In May of 2018, Santa Doug started Prosantashop.com which specializes in products for the PROFESSIONAL Santa. Products include custom made Santa Suits, shirts, vests, waistcoats, belts, buckles, bells, santa bling etc. You can reach him at doug@prosantashop.com
In June of 2019 he founded with Santa Stephen P Price, Charlotte Area Christmas performers, a group of local Santas, Mrs. Clauses and Christmas performers.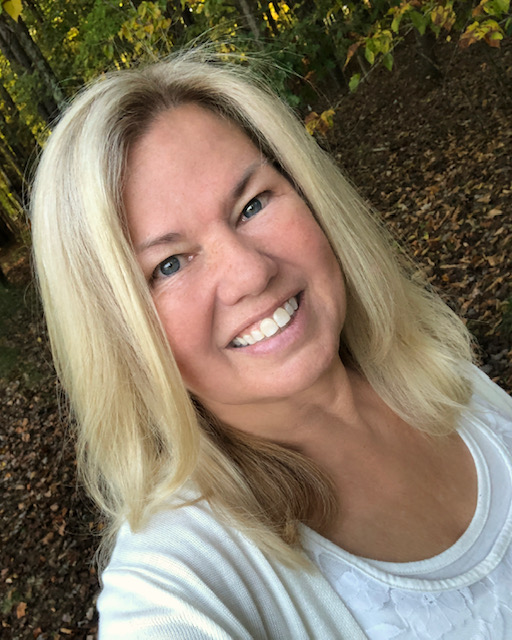 Lisa Crates
Located In Troutman, NC
Websites – www.LisaCrates.us www.LisaCrates.com
I have Graduated with several degrees most notable in Dentistry + X-Ray Tech – Medical , Pension Investment ( Lincoln National Life Insurance & Investment) – Corporate . Then most recent from NYIP in 1997 ( New York Institute Photography ) With Honors & many Photo Awards . Published in several magazines ( Popular Photography) I have been included in several Gallery shows in NYC .
I began working with magazines, business, families, capturing, time ,memories & emotion . In the US & Internationally. I now teach & coach after 24 years as a Photographer . I have a background in Design, Arts, and Drama . This helps with the coaching of my clients & subjects in capturing their true Personalities, Stories & Advertising materials for them to use in their specialty Careers & Occupations .
Shhh… my real name is Wendy Raker. I have many children around the world after hosting, supporting and counseling foreign exchange students and their host families for over ten years. (Perhaps why I have white hair! Of course, Santa and all of the Elves have contributed to the white hair too!)
I am a proud member of the International Brotherhood of Real Bearded Santas (IBRBS), the Greater Charlotte Area Christmas Performers, and formally trained at the Charles W. Howard Santa Claus School of Midland, MI – class of 2019.
After a 43-year banking career, it is wonderful to be able to do what makes me happy! One of those special things is giving back to my community in various ways. Volunteering in schools and non-profits is now joined by my Mrs. Claus persona.
Whether working with children or animals, I am often joined by Ali Elf (when Santa allows) for reading stories, sitting for photos, decorating cookies/gingerbread houses or a fun tea party. I like to work with my 'hosts' to be creative in how we entertain the children and make Christmas special.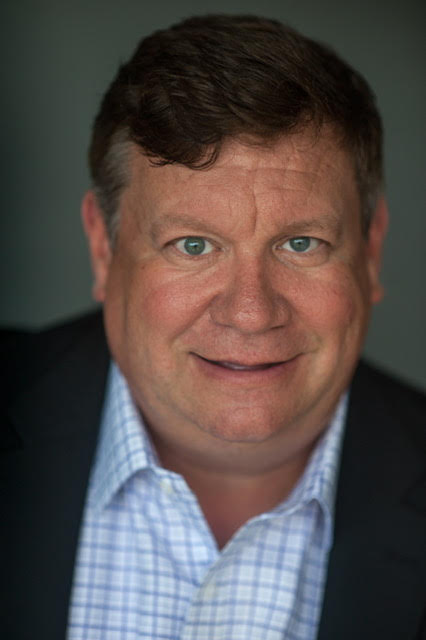 Rich Lange has found the fun in many jobs; radio jock, concert promoter, writer, event producer, voice-over artist, event DJ, and professional salty-snack-taster. Rich earned his business-skill stripes as a Marketing and Sales Director at Procter & Gamble, sharing the story of some of the world's biggest consumer brands.
He made the world a better place as an award-winning Marketing and Event Director in radio broadcasting, creating events and promotions that made life more fun for radio listeners.
Rich is professionally trained as a speaker, Master of ceremonies, and Storyteller – including time at Second City in Chicago. Today, Rich performs both as a Professional Voice Actor, and in his entertainment business year-round as a Professional Master of Ceremonies for Weddings, and seasonally by portraying the jolliest old elf.
Rich shares his experience and skills as a speaker and coach, focusing on the use of story in both selling and performance.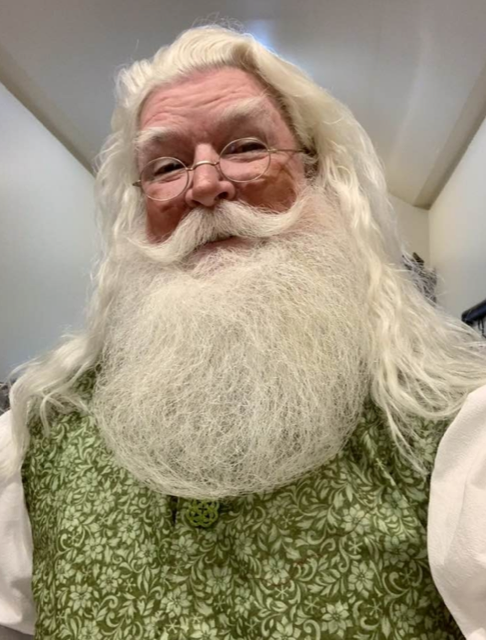 For over 45 years, Derek has contributed to the marketing and branding needs of businesses large and small, ranging from mom-and-pop pie shops to Fortune 100 companies and brands worldwide.
From new client acquisition programs to relationship and lifestyle marketing, Derek has forged relations that are built on solid foundations of understanding the market's needs and business goals. From print to radio, television, video, and digital to social media, Derek has covered and leveraged every channel to engage and relate positive and unique content to brand promises and consumers.
For over fifteen years now, Derek has also served the community's needs in the role of Santa Claus. As a true Ambassador of The Christmas Spirit, he has contributed to one of the largest Malls in the Southeast, Retail centers, and Resorts alike while performing private and charity functions. He has even appeared in television and video commercials.
As a regular contributing member to Christmas Community networks, his insight into the needs of entrepreneurs has provided valuable contributions and guidance in marketing and rebranding, increasing the visibility of those who wish to grow and represent the season's true spirit.
He is the creator and Chief Creative Officer for SleighDriver Apparel Company, established in 2021 to provide a unique and whimsical alternative to "Santa Wear" for the community. The SleighDriver Brand has become synonymous with quality, design, and customer service, with products ranging from sports apparel to leisuretime wear for the Christmas audience worldwide.
Derek's mantra of "Be Merry My Friends" is not just another slogan but also a way of life, adopted early on to encourage the Christmas Spirit and the Human Spirit.