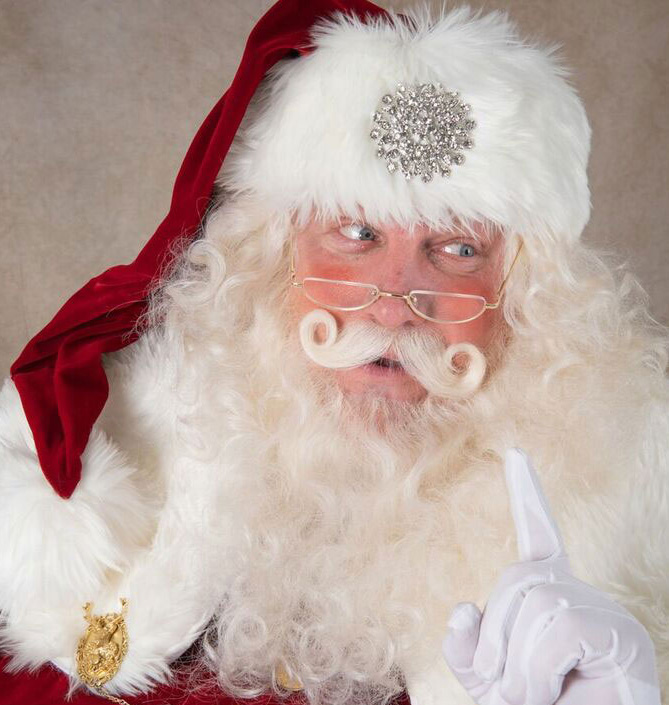 Santa Doug Eberhart has been portraying Santa Claus for 42 years. He started his acting career in Massillon, Ohio at Washington High School and began as Santa when he was 14 years old. His mother Sandy made his first Santa suit out of an XL men's pajama pattern. Doug began by doing "Santa gigs" for friends and neighbors and worked his way into doing home visits. Being a large football player, (offensive center) Doug continued his passion for playing Old Saint Nick through his college years at Princeton University where he graduated in 1985.
Upon graduation, Santa Doug moved to Charlotte, NC and continued his portrayal up until this day. He has entertained over 20,000 children and adults. He is a member of IBRBS, Santa USA and prefers to use a designer beard due to his work in the medical field. Being a Designer Bearded Santa has not slowed down Santa Doug's business. He has been Santa Claus for TV commercials, The Carolina Panthers, Department stores, Grocery Chains, numerous corporate parties and hundreds of home visits.
Santa Doug has gone to numerous Santa schools and classes including the C.W. Howard school. He fills his schedule with about 75 gigs per season. Santa Doug is known for wearing numerous Santa outfits that are beyond the traditional. Many of his outfits are based on vintage postcards and drawings. You can see some of his collection at rentasanta.com under the photo section, his personal website.
In May of 2018, Santa Doug started Prosantashop.com which specializes in products for the PROFESSIONAL Santa. Products include custom made Santa Suits, shirts, vests, waistcoats, belts, buckles, bells, santa bling etc. You can reach him at doug@prosantashop.com
In June of 2019 he founded with Santa Stephen P Price, Charlotte Area Christmas performers, a group of local Santas, Mrs. Clauses and Christmas performers.
He has taught Santa Fashion 101 at the Northern Lights Santa Academy and in 2021 plans on teaching his own school at Prosanta.school May 1-2 in Charlotte, NC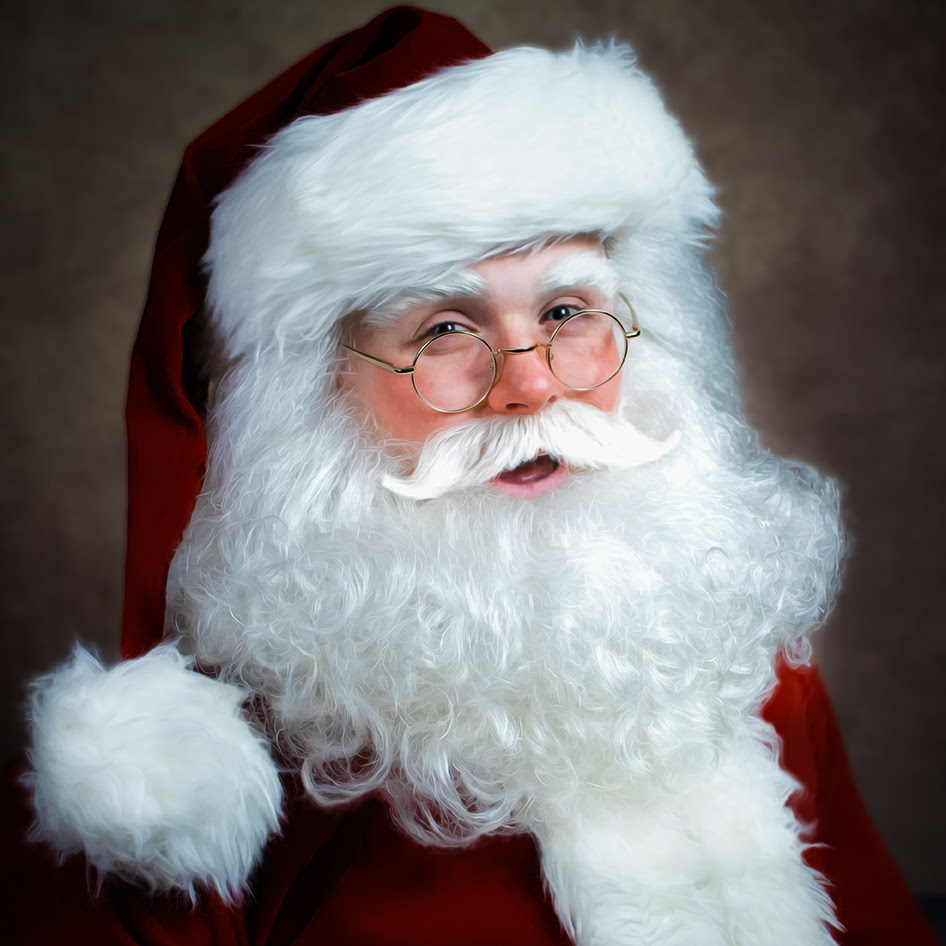 Santa Stuart Deacon Jr. has been representing Santa Claus for the past 5 years as a traditional-bearded member of the Christmas community. Having started out without a mentor, Stuart utilized what he found online to create the basis of his portrayal today. With 5 years experience of portraying Santa and having graduated in July of 2020 with a Communication degree with an emphasis in video production, Santa Stuart has put his degree to good use creating an online learning platform, that includes all the resources that assisted him, for Santas of all ages. This platform "The Jr. Claus Workshop" hosts video and digital assets accessible all over the world. Last year, Santa Stuart hosted Zoom lectures on current filmmaking practices for all Christmas performers to learn from. Santa Stuart is excited to be taking part in Pro Santa School's Advanced Course and looks forward to bringing professional insights and a new twist to virtual Santa visits.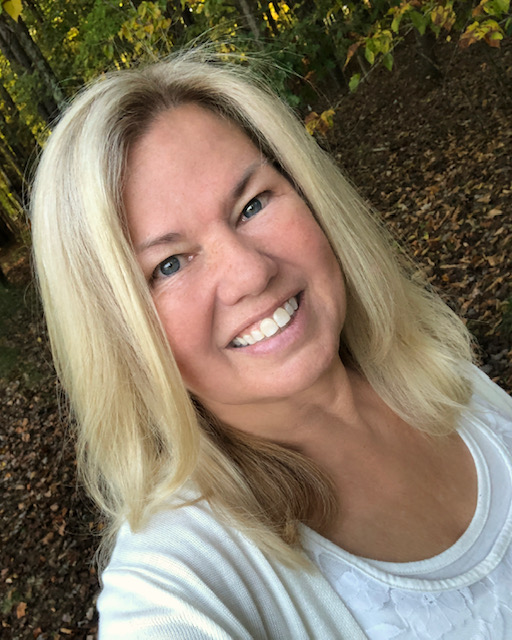 Lisa Crates
Located In Troutman, NC
Websites – www.LisaCrates.us www.LisaCrates.com
I have Graduated with several degrees most notable in Dentistry + X-Ray Tech – Medical , Pension Investment ( Lincoln National Life Insurance & Investment) – Corporate . Then most recent from NYIP in 1997 ( New York Institute Photography ) With Honors & many Photo Awards . Published in several magazines ( Popular Photography) I have been included in several Gallery shows in NYC .
I began working with magazines, business, families, capturing, time ,memories & emotion . In the US & Internationally. I now teach & coach after 24 years as a Photographer . I have a background in Design, Arts, and Drama . This helps with the coaching of my clients & subjects in capturing their true Personalities, Stories & Advertising materials for them to use in their specialty Careers & Occupations .
Shhh… my real name is Wendy Raker. I have many children around the world after hosting, supporting and counseling foreign exchange students and their host families for over ten years. (Perhaps why I have white hair! Of course, Santa and all of the Elves have contributed to the white hair too!)
I am a proud member of the International Brotherhood of Real Bearded Santas (IBRBS), the Greater Charlotte Area Christmas Performers, and formally trained at the Charles W. Howard Santa Claus School of Midland, MI – class of 2019.
After a 43-year banking career, it is wonderful to be able to do what makes me happy! One of those special things is giving back to my community in various ways. Volunteering in schools and non-profits is now joined by my Mrs. Claus persona.
Whether working with children or animals, I am often joined by Ali Elf (when Santa allows) for reading stories, sitting for photos, decorating cookies/gingerbread houses or a fun tea party. I like to work with my 'hosts' to be creative in how we entertain the children and make Christmas special.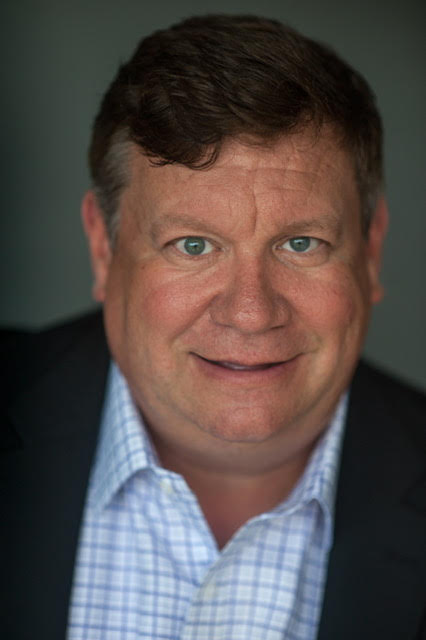 Rich Lange has found the fun in many jobs; radio jock, concert promoter, writer, event producer, voice-over artist, event DJ, and professional salty-snack-taster. Rich earned his business-skill stripes as a Marketing and Sales Director at Procter & Gamble, sharing the story of some of the world's biggest consumer brands.
He made the world a better place as an award-winning Marketing and Event Director in radio broadcasting, creating events and promotions that made life more fun for radio listeners.
Rich is professionally trained as a speaker, Master of ceremonies, and Storyteller – including time at Second City in Chicago. Today, Rich performs both as a Professional Voice Actor, and in his entertainment business year-round as a Professional Master of Ceremonies for Weddings, and seasonally by portraying the jolliest old elf.
Rich shares his experience and skills as a speaker and coach, focusing on the use of story in both selling and performance.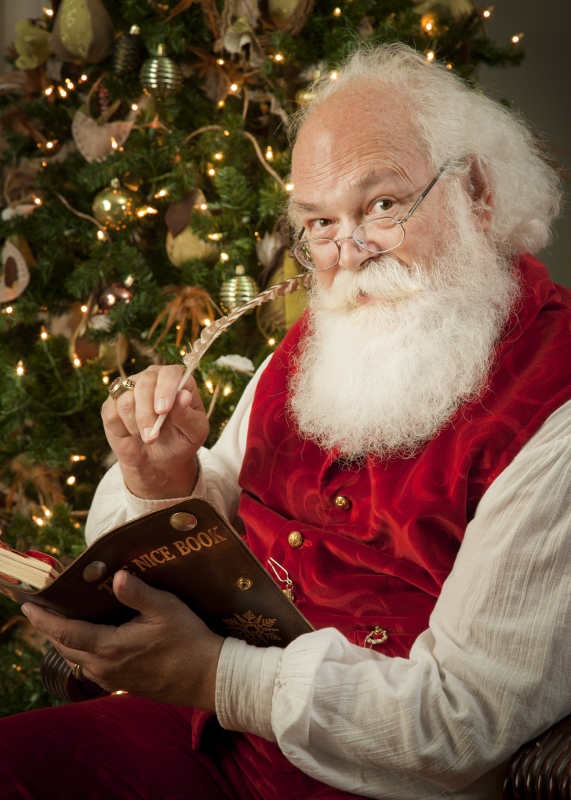 It was 1962 when a heart-broken 15 year old first put on a Santa Claus suit for his Sunday school class. Little did he know that God was giving him a special purpose for his life.
This year marks the 58th year that Santa Cliff Snider from High Point, NC has expressed his love for Christmas to young and old. A 1995 graduate of the Charles W. Howard Santa Claus School, Cliff has been featured in over seventy-five paintings of Santa Claus. He also has a Doctor of Santa Claus degree from the International University of Santa Claus. His book, "Santa's Journey" chronicles his personal story of his Santa ministry.
Santa Cliff has been featured on the Christian Broadcasting Network's "The 700 Club," on the Billy Graham Evangelistic Society's website and in "Guideposts" magazine. In August of 2012 he was awarded by the governor "The Order of the Long Leaf Pine," North Carolina's highest award for a citizen of the state for his fifty years of service to the children of North Carolina as Santa Claus. Also in 2012 he was inducted into the International Santa Claus Hall of Fame in Santa Claus, Indiana along with character actor Mickey Rooney.
Through paintings, fine-art photographs and manufactured gift products, Santa Cliff's image has become America's most recognized Santa Claus.
Santa Cliff Snider is available for personal appearances, corporate visits, as a featured motivational speaker and storyteller and for television and radio commercials as well as printed-media interviews.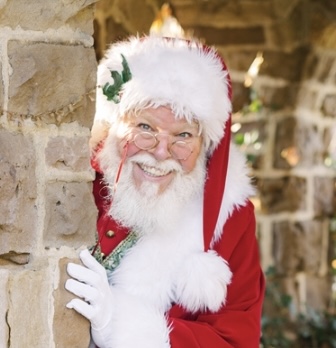 Chuck Gill has been a Santa in one form or another for the last fifty years. From being the traditional chair Santa to a train Santa and everything in between the one thread the actor, singer, and stage director noticed is, getting "face time" with that "guy in the red suit" is extremely important to children of all ages. He takes this charge very seriously having been entrusted with this iconic character in several different incantations. Melodically, Chuck has been The Spirit of Christmas Present, a Father Christmas type character, in a rollicking musical production of Dicken's Christmas Carol for over a decade, truly his first professional "Singing Santa" gig. He successfully auditioned for The Philly Pops Singing Santa in 2016. Chuck's absolute joy, he sings for over 30,000 people in a concert season! This is such an amazing opportunity, being backed up by a chorus of 200 singers and accompanied by a pops orchestra of over one hundred musicians. The Philly Pops has opened doors for leading "sing a longs" with a local Philly FM radio station's Holiday Camp Out for Hunger, and appearing in a regional theatre's Christmas production of Rudolph and Frosty as the singing "Right Jolly Old Elf" himself. Chuck is currently very proud of his affiliation and partnership with Visit With Santa and North Pole Innovations based in Seattle, WA. He's their premiere Santa for many corporate gigs, elementary schools, and families around the world performing live video visits. Chuck teaches other aspiring Santas, and is proudly and happily VISIT WITH SANTA's Brand Ambassador.